One bottle goes on and on,

just add water

to make 8 x 250ml bottles!

250ml of Bio one™ deep clean + surface cleanser concentrate, mixed with tap water, makes 2.1 litres of cleaning formula.
FREE delivery on all

Bio

one™
Bio

one™

100% natural cleaning.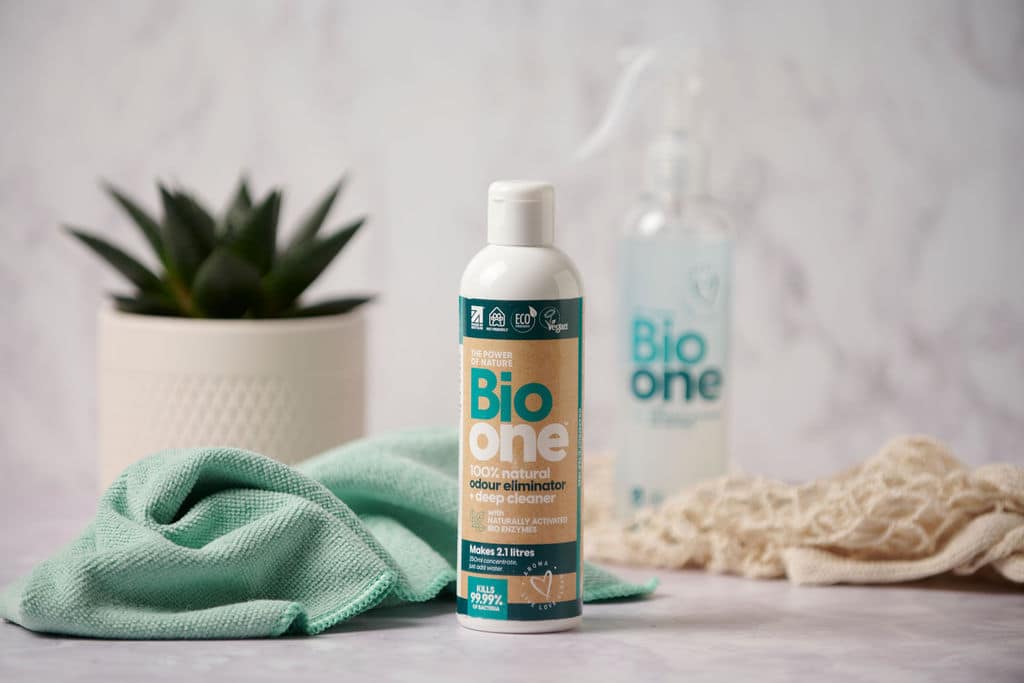 NATURE'S CLEVER CLEANING
You don't need harsh chemicals for effective odour removal and cleaning.
You just need the power of nature's own enzymes. Biological cleaning is becoming more popular all around the world as people discover a more natural and healthier way to clean and deal with odour.
At Aroma we have been using the cleaning power of enzymes for decades and are proud to bring Bio one™ to the home. Bio one™ is 100% natural, PH neutral, Vegan registered and safe to use around pets and children. Our products are designed simply – we apply the same science that nature does. LIVE LOVE CLEAN.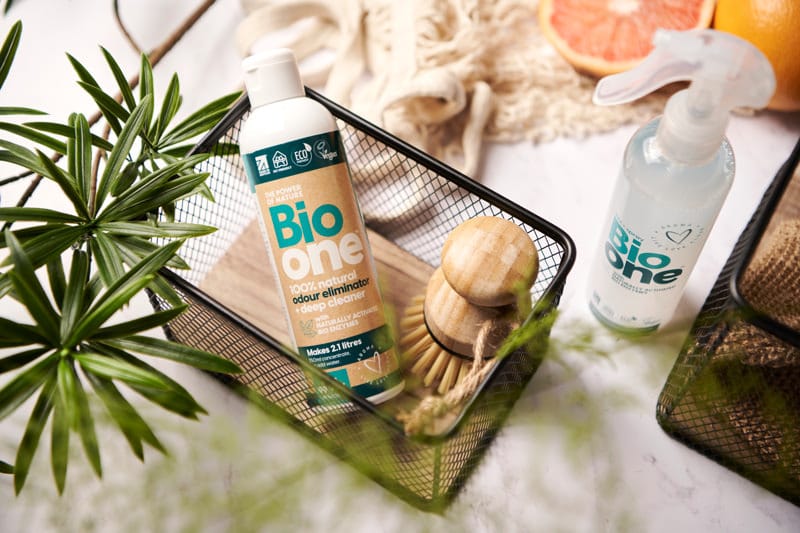 100%
Natural
Odour eliminator and deep cleaner concentrate
PERMANENTLY REMOVES EVERY ODOUR, 100% NATURALLY - WHATEVER THE CAUSE.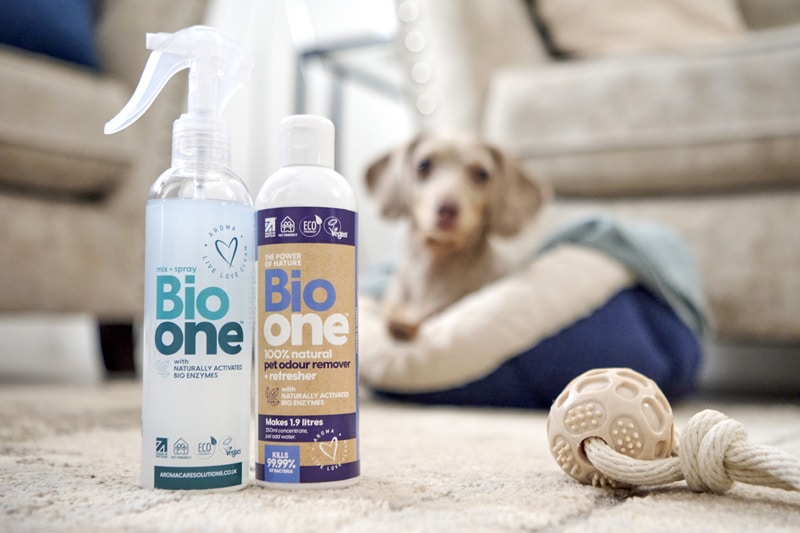 Pet
Friendly
Pet odour remover and refresher concentrate
Love your pets but not their smell? Remove odours 100% naturally with no harsh chemicals.
Eco
cleaning
Deep clean and surface cleanser concentrate
Get your home Bio One clean, natures way. Eco-cleaning at it's best.
Clever cleaning by the experts
The clever cleaning experts at Aroma Care Solutions have been developing professional grade cleaning products for over 50 years. Today, they are bringing these commercial formulas to your home – the same magic, the same green credentials, the same cleaning and odour banishing power, but in our home-sized versions beautifully scented with essential oils.
Our three product ranges get to the heart of what you need:
The Bio one range, 100% natural, vegan, enzyme cleaning at its best for your whole home – natural odour eliminator, pet odour eliminator, deep enzyme cleaning;
The Aroma Solutions range – professional grade cleaning products for complex clean ups;
The Aroma Cares range – for people and carers who need extra special clean up protection products.
For the ultimate formula – and we've got you covered.
Let's Meet Aroma
---