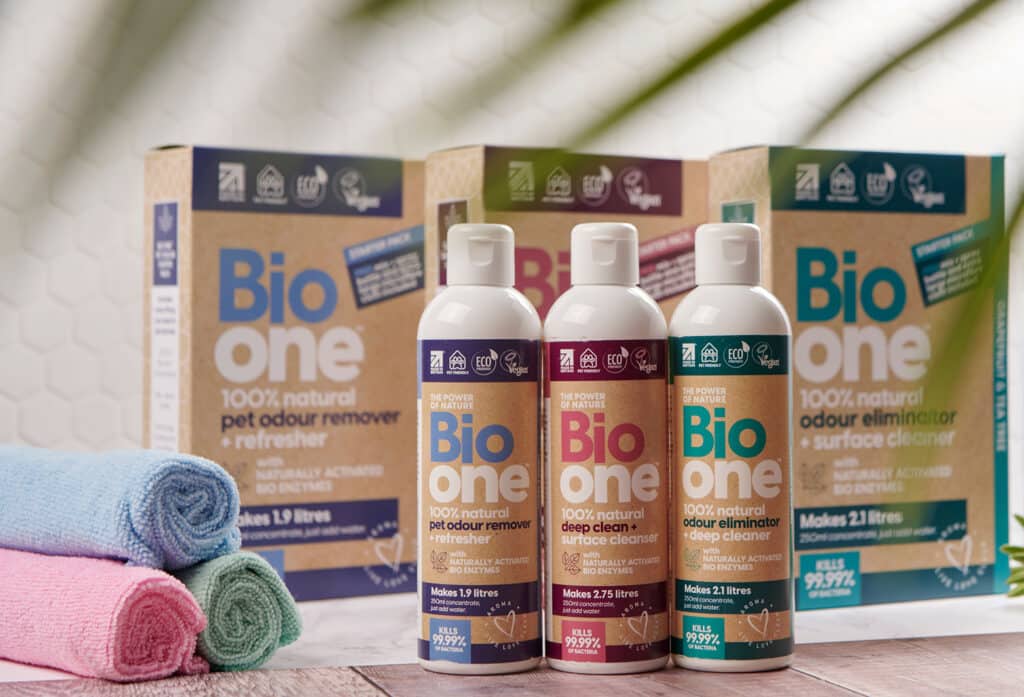 Caring UK Competition
WIN ALL 3 BIO ONE STARTER PACKS
We are giving 3 lucky readers the chance to win all three Bio one™ starter packs (Odour, Pet and Deep Clean worth £54.95). Plus 50 runners up will win a Bio one™ Odour Eliminator and Deep Cleaner starter bundle (worth up to £18.45)
Your chance to win
Bio one™ encapsulates the essence of effective, eco-friendly, and compassionate caregiving. With its enzymatic action, gentle approach, and commitment to sensory well-being, this product exemplifies the benefits of natural enzyme cleaners in addressing the challenges of daily bodily fluid cleanup. Our little enzymes love all the nasties, like poo, pee and puke, smelly toilets you name it, if it is dirty or smelly Bio one™ is the natural way to remove it permanently.
Even if you can't see it, bad bacteria can get into all the areas you can't get to, so let our enzymes do the work for you. Just dilute with water to wake them up, spray on the area and leave Bio one™ to do the work.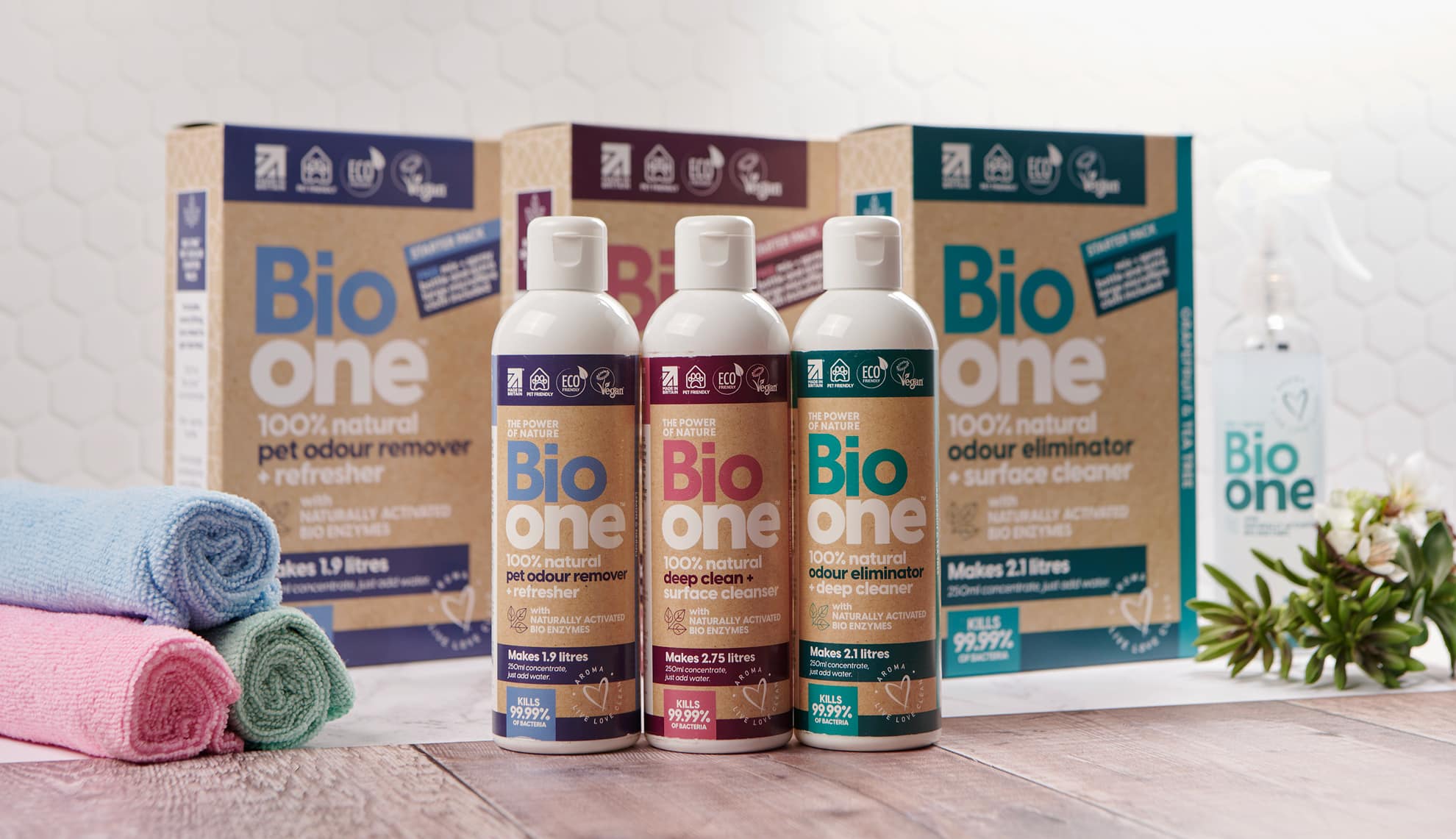 Great for caring for a loved one, new mums and potty training, pet owners training their pup, or simply for people looking for a powerful yet natural cleaning alternative without the use of harsh chemicals. Bio one™ is Vegan registered and Made in Britain, it's not tested on animals and is kind to the environment, and safe to use around children and pets. And because it is natural it can be used all around your home.
Our range includes specialist products for Odour, Pets and Deep Cleaning, check out our whole range PLUS enjoy free delivery on the whole Bio one range.
WIN THE COMPLETE BIO ONE SET!
We are giving 3 lucky readers the chance to win all three Bio one™ starter packs (Odour, Pet and Deep Clean worth £54.95).
Plus 50 runners up will win a Bio one™ Odour Eliminator and Deep Cleaner starter bundle (worth up to £18.45). Good luck!
Simply sign up to the newsletter below to enter. You can unsubscribe at any time. All entries must be in by midnight GMT on October 31st 2023. Winners will be contacted by email shortly after.