Kills 99.99% Bacteria
Deep clean your home with nature's own enzymes
Deep enzyme cleaning with the gorgeous natural aroma of pink grapefruit
Buy now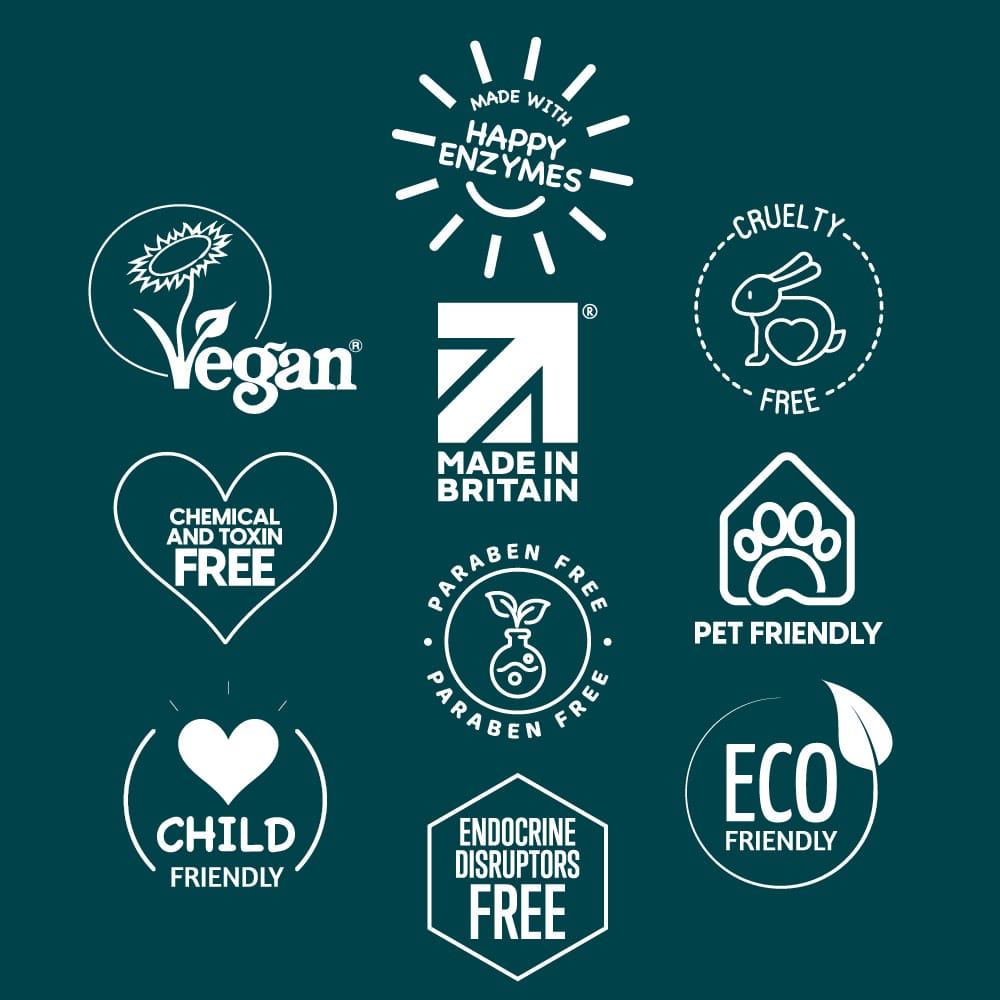 Bio one™ deep clean and surface cleanser loves dirt, grease and grime as much as it loves bad odour! Enzyme cleaning and natural cleaning products are loved by people all over the world because of their effectiveness whilst still being 100% natural.
Bio one™ contain happy enzymes that break down dirt and grime using nature's own cleaning science! You don't need chemicals and harsh toxins to clean effectively, which is why the power of Bio one is revolutionising the way people clean. With the beautiful scent of Pink Grapefruit, you can use it everywhere around your home.
One bottle makes multiple (from £1.20 per bottle), just mix with tap water and you are ready to go. Less waste, less money, more cleaning! Live Love Clean.
With beautiful natural oils of Pink Grapefruit.
'Best Odour Eliminator and Cleaning Product Company 2023'

Just add
water to activate
the enzymes
with Pink Grapefuit
How enzymes clean green.
Our specially formulated, friendly bacteria derived from nature, is an all-natural cleaning army that tackles grime, rotting organic matter and harmful pathogens out in the natural environment.
When it comes to deep cleaning the home our carefully innovated product does just that. We don't just mask odours and move grime around, it completely breaks it down and eradicates it. Our active enzyme solution only needs to be mixed with tap water to activate the powerful enzymes and it's good to go. This eco-friendly cleaning solution disperses out friendly enzymes which work to break down the harmful pathogens in dirt and grime, then simply evaporates away.
Enzymatic cleaning is taking the world by storm, because of it's 100% natural power that simply can take on any tough cleaning challenge. From the kitchen to the bathroom, no incident or chore is too big or too small when it comes to cleaning with Bio One™.
the science behind natures cleaning
---

Everything you need to sparkle